WYS ON SHOW, the county Gang Show, is returning to the Victoria Theatre, Halifax from 26th – 28th March 2019.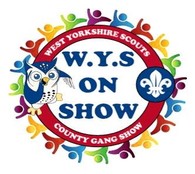 Are you going to between the age of 6 and 25 on February 15th  2018?  Are you a member of the Scout Association?   If the answer is yes, there is a place for you in the show cast
We look for people who have experience of dance, drama or singing but we also take loads of people who have never done anything like this before so come along and join in.
The first thing you have to do is register your interest.   You do this by going to the link at the bottom of this page and complete the online process.
We will collect some contact information about you and there is a chance for you to say what you are interested in doing.
As part of this process, we will ask you to select an audition venue and date.   Auditions this year are held as follows:
Bradley Woods Sunday October 6th 2.00 – 5.00pm
Shipley Salvation Army Rooms Monday October 7th7.00 – 8.00pm
Honley Scout HQ Tuesday October 8th7.00 – 8.00pm
Heath URC, Halifax Wednesday October 9th7.00 – 8.00pm
Cornerstones Methodist Church Bradford Thursday October 10th7.00 – 8.00pm
St Andrew's church Mirfield Friday October 11th7.00 – 8.00pm
United church Marsden Thursday October 17th7.00 – 8.00pm
Mytholmroyd Scout HQ Thursday October 17th7.00 – 8.00pm
Slaithwaite Community Centre Friday October 11th7.00 – 8.00pm
Auditions are an opportunity for you to meet the team and will focus on a simple dance, singing and an acting check.   There is no need to bring something to do but, if you want us to see a specific skill, there will be an opportunity for that too so bring along instruments, dance pieces etc. if you want.
How can I get involved helping as an adult ?
The adult role in the show is one of support – everything we do is aimed at making sure that the young people on stage get the best possible experience from auditions, rehearsals and the show itself.  There are many ways in which adults can get involved:
 Production roles
Production coordinators
Costume production
Props production
Band musician
Technical roles
Sound and lighting technicians
Set building and painting
Special effects
Business support roles
Publicity and sales
Graphic design
Front of house
Cast welfare roles
Cast refreshments
First aid
Rehearsal support
Recruitment is done by registering your interest on the links below  where we will collect some contact information and you can say what area you are interested in.   A member of the executive will then contact you to discuss your involvement.   Some roles are long term commitments, lasting from show inception to final performance whilst others are focussed around the performance itself.
Adult support registration form:
Registration lasts until the end of September